My Patients and Our Relationships
Robert Schulman, DMD
As a dentist, and board-ceritified prosthodontist, the excitement and motivating force behind my work comes from creating generations of smiles, while advancing the art and science of general, cosmetic, and implant dentistry. My passion and dedication to my profession has only grown in the more than 20 years I've been practicing, largely as a result of the relationships that I have developed with my patients.
One of the most fulfilling aspects of my daily clinical practice is the diversity of my patient treatments, along with the close individual patient relationships i have developed. Each and every patient is different, with unique dental concerns and goals, and with their own stories and experiences to share. I love touching people's lives while having my own life enriched by theirs.
Growing up in a medical family where my father is an orthopedist, has led me down the path to becoming a healthcare provider. My admiration of his work ethic, and passion to help others has helped shape my joy and devotion in creating wonderful patient experiences.
My team and I strive to make every visit enjoyable for our patients. Each of my team members brings incredible skills and talent to our office. Our patients are truly the most important asset to our practice, and we strive to develop long-lasting, trusting relationships with each of them.
We are united in our desire to provide the best personal care: making people's lives healthier, happier, and better is our greatest reward!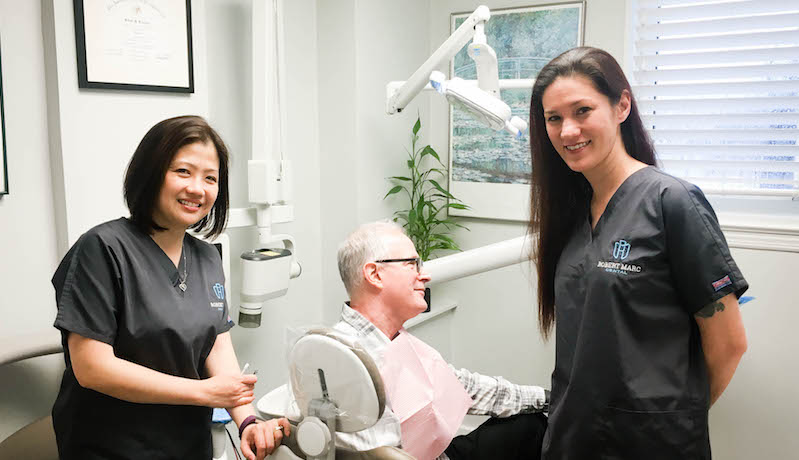 Education
Awards & Honors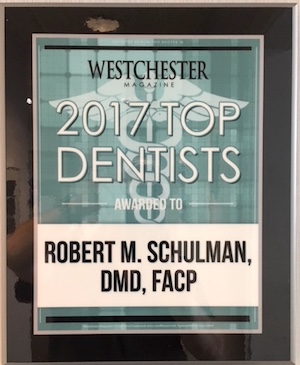 I love being involved in academics, and keeping my clinical skills acute and dental knowledge current. I formerly held the distinguished position as Director of the Advanced Specialty Education Program in Prosthodontics at the New York Veteran Affairs Medical Center from 2002-2008. From 2014-16, I was an associate clinical professor at the University of Connecticut School of Dental Medicine postdoctoral program in prosthodontics. Teaching is an opportunity to give back for what I received, and an opportunity to help nurture the next generation of clinicians.
Throughout the year I take many postgraduate continuing education courses, as well as participate in study clubs. My particular focus is on scientific programs on current trends in restorative, endodontic, periodontal, and surgical therapies. In addition, I have lectured to peers on topics related to implants, reconstructive/restorative dentistry, and cosmetic techniques.
Professional Memberships
Beyond the Practice
I was raised down the road in Scarsdale, and now live in Chappaqua with my young son and daughter, Alexander and Kira, and my lovely wife Stacey. When I'm not in the office, I'm usually found with my family. I love the adventure of watching my kids grow ... though it's happening too fast!
In my spare time, I enjoy coaching Alexander in ice hockey and baseball, as well as skiing with my extended family out west or in Vermont. I also like listening to live music, working out, hiking, traveling, and attending live professional sporting events.