Incredible results and inspiring journeys; see some of our patients' before and after photos the next time you visit our practice.
Full-Mouth Rehabilitation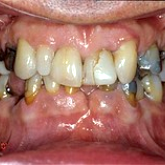 Before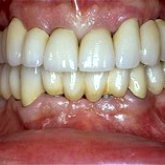 After
We restored this patient's function and cosmetics through a combination therapy of dental implants, crowns, and bridges. Note the natural tooth color and shape as well as his restored bite and overall oral health.
---
All-Ceramic Crowns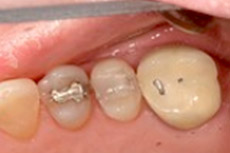 Before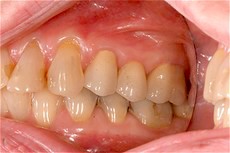 After
The restorations in these three teeth were failing and required crowns for protection. We were able to restore these teeth with metal-free crowns.
---
Smile Design (veneers and crowns)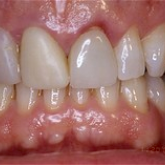 Before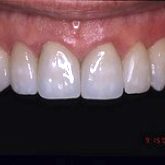 After
This patient was displeased with his previous smile. He was unhappy with the color of his temporary crown on his right central incisor, as well as the old veneer and crown on the adjacent teeth. We restored his smile and cosmetics by designing two crowns on his central incisors, and veneers on his lateral incisors and canines.
---
Crowns and Veneers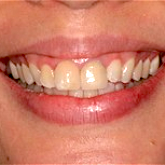 Before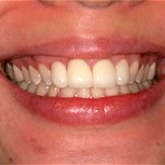 After
This patient presented with two old crowns on her front teeth as well as some minor rotations with her lateral incisors. We corrected the shape, length, and color of her front four teeth with a combination of veneers and all-porcelain crowns, as well as some minor periodontal therapy.
---
Crowns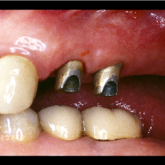 Before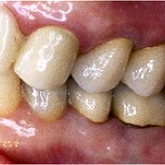 After
Two adjacent implant crowns were fabricated. One may note the natural periodontal tissues around the implants and between the crowns.
---
Porcelain Metal Bridge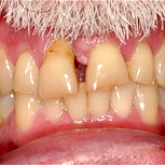 Before
After
This patient had his front four teeth fail due to periodontal disease and bruxism. We were able to replace the teeth with a six-tooth bridge to maintain his bite.
---
All-Porcelain Inlay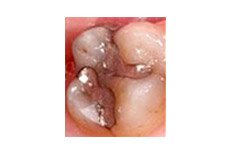 Before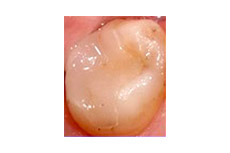 After
An old silver/amalgam filling was defective and replaced with a bonded all-porcelain inlay. We often recommend tooth-colored, porcelain inlay or onlays to our patients for better oral health.
---
Veneers and Crowns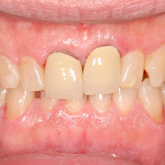 Before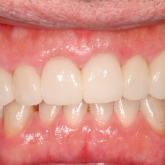 After
Cosmetic patient treatment with veneers and crowns